Bitnomics Review
What is Bitnomics?
Bitnomics is a licensed cryptocurrency exchange that is now witnessing increased popularity. Its main goal, according to the company, is to become a leading name in this space and that can only be achieved by providing an excellent crypto exchange solution – can they stand up to the task?
Founded in Estonia, Bitnomics is providing its services amidst full compliance with regulations. You can buy crypto in exchange for cash or vice versa, taking advantage of optimal market liquidity and attractive rates. All these features look really good and that's why we are going to discuss all of the features of this brand today.
Crypto exchange features
Right off the bat, we should highlight user-friendliness, in the sense that Bitnomics makes the process very intuitive – it even helps you understand how to buy crypto online. This comes on top of the simple web platform they've employed and the straightforward registration process.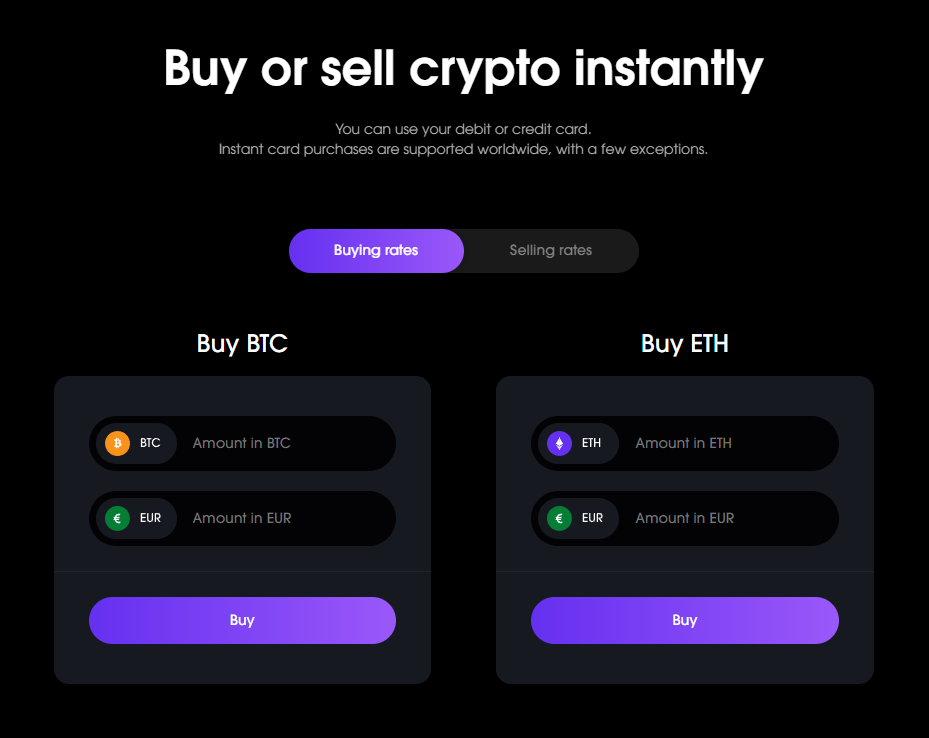 Speaking of the crypto exchange features, you are able to buy and sell both Bitcoin and Ethereum, the two largest tokens in the world right now. According to Bitnomics, the list of cryptocurrencies covered is not fixed and could be expanded in the future based on customer demand and market analysis.
To make a crypto purchase, you need to hold a verified account with Bitnomics. Once that's done, making a transaction is a matter of seconds. You need to select the crypto and the amount you want to buy, then provide your wallet address and agree with the terms and conditions. When the transaction is settled, Bitnomics sends the tokens to your wallet.
Accounts
Another important point is that both individual and corporate clients are welcome to sign up with Bitnomics. Differences between these two account types emerge when it comes to the documents needed to pass verification. Other than that, all customers benefit from the same competitive rates and personalized guidance whenever they need it.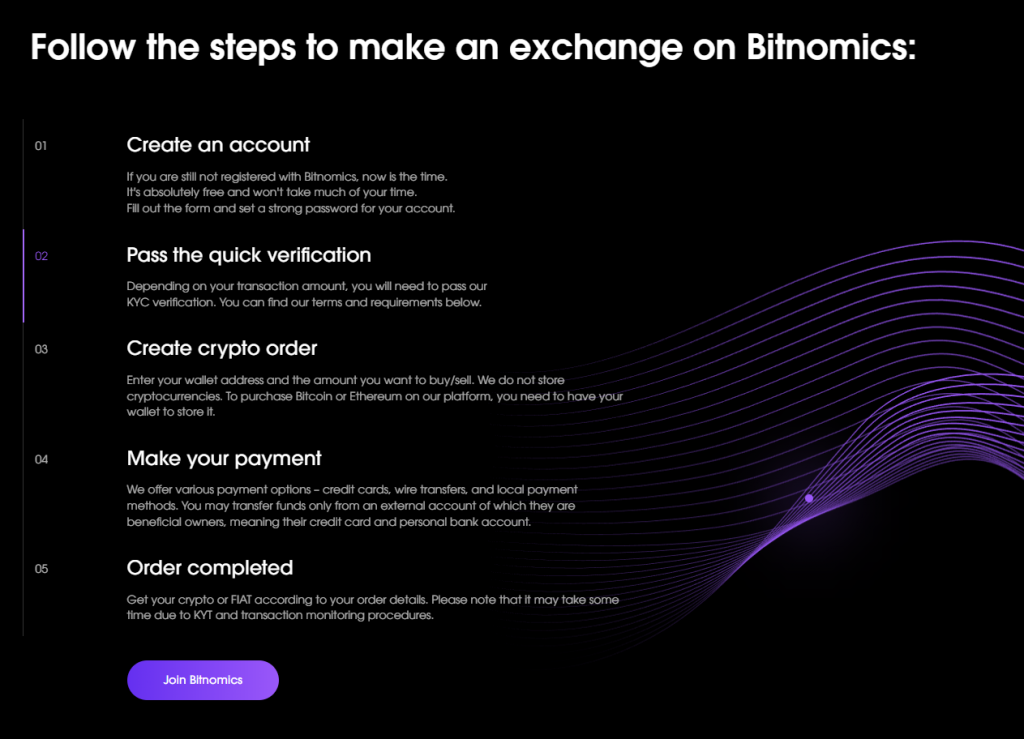 We should emphasize the verification process because Bitnomics is a licensed crypto exchange. You can't proceed with an exchange transaction until the company approves your account, meaning that it is verified according to strict standards.
Customer support
Bitnomics constantly upgrades its website and today, users can find plenty of useful information. At the same time, when you need personalized guidance, the live chat feature can be of great use. You can engage with an agent to address your concerns. The same can be done through phone or email, but live chat is the most convenient option since it is instant.
This is yet another sign that Bitnomics has the customer's interest in mind. At the end of the day, the company wants to ensure smooth performance and help you buy or sell crypto with ease.

Summary 
With all the variables discussed, it should be no surprise that we have reached a conclusion that Bitnomics is a transparent, trusted and secure crypto exchange. The customer is in full control over their crypto holding thanks to the system designed by Bitnomics. All in all, we can conclude this review very positively.